2019 Acura RDX A-Spec: First Look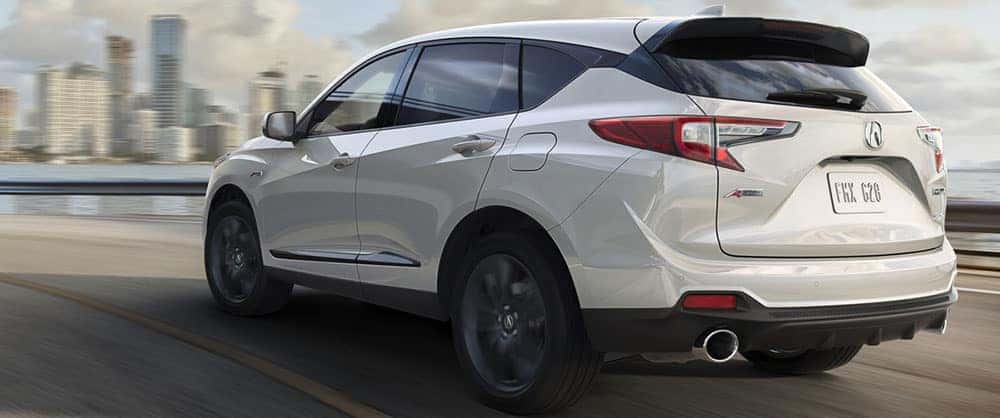 While the 2019 Acura RDX has gone through a sporty, aggressive upgrade compared to its previous generations, the first-ever A-Spec trim RDX brings a sports car look and feel to the luxury SUV.
Let's take a First Look at the ins and outs of the new A-Spec variant of the 2019 RDX.
2019 Acura RDX A-Spec Exterior
With the 2018 TLX, Acura showed its plans for future A-Spec models and what that will look like on most future updated models. Primarily a cosmetic update, the 2019 RDX A-Spec is for buyers looking to enjoy the comfort and convenience of an SUV without sacrificing the aggressive looks that come with a sports sedan.
Acura starts this process by offering unique exhaust tips that you might typically find on a performance car. Then, adding large 20-inch Shark Grey alloy wheels matched to low-profile 255/45R20 tires. Sports car owners can attest that the tires and wheels are one of the most important parts of creating an aggressive look or "stance."
Finally, unique to the A-Spec is a glossy black trim added around the exterior. Matched with the red or white exterior color options, this gives the A-Spec model that extra spice needed to truly separate it from the more tame exterior of the standard 2019 RDX model.
2019 Acura RDX A-Spec Interior
The interior of the 2019 Acura RDX A-Spec goes just as far to create the aura of a sports car as the exterior. And it stands out from the standard model from the second you look inside.
Stepping inside, you're greeted by beautiful full-grain Milano leather with Ultrasuede panels. The seats, with the beautiful red color look similar to the Acura NSX supercar. Once seated, you see the race-inspired steering wheel that features metallic paddle shifters and contrast stitching to give it a nice, grippy feel that reminds you that this is no normal SUV.
Looking at the instrument cluster, you see satin silver-faced meters that feature the signature A-Spec red illumination. Just another touch of sports car-like flare added to this incredible package.
Finally, when you've situated your feet, you'll feel the quality of the aluminum-alloy sport pedals. Nothing says sporty like the metallic finish on the pedals.
Acura has truly gone to great lengths to offer a package that allows buyers to quench their thirst for an aggressive look and feel without sacrificing the utility that comes from an SUV.