Pre-Owned Acura TLX – New Hampshire

Buying a pre-owned vehicle like the Acura TLX can have a lot of advantages. Buying pre-owned can help you save a little bit of money, and buying pre-owned means that you do not have to worry as much about vehicle depreciation. There are also a lot of great model year and trim options when it comes to a pre-owned Acura TLX. You can learn more about this sedan below and the different features and capabilities that this vehicle offers you. Before you do, check out a little bit of information about why a certified pre-owned Acura vehicle might be right for you.
Should I Consider Acura Certified Pre-Owned?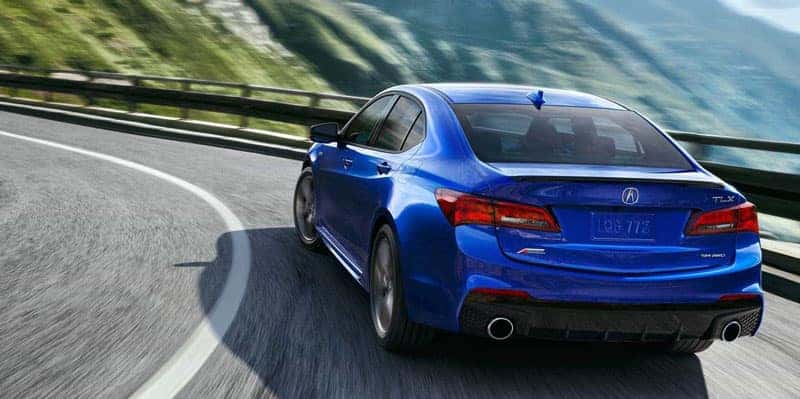 Certified pre-owned vehicles are pre-owned vehicles in excellent condition. To be certified, each pre-owned Acura vehicle has to meet some specific requirements. To qualify, this vehicle has to be less than six years old, it has to have under 80,000 miles on it, and it needs to go be certified by mechanics because it meets certain standards. When you buy certified pre-owned, you are ensuring that you have a quality pre-owned vehicle, but you also get additional benefits for choosing this vehicle. You get an additional Acura warranty, complimentary first-scheduled maintenance, roadside assistance, concierge service, and more.
As you can see, there are a lot of benefits to choosing certified pre-owned Acura vehicles. You might decide that a certified pre-owned Acura TLX is the right vehicle for you. Reach out to us at Sunnyside Acura if you have any questions about your options.
Performance and Engine Options
When you are looking into a pre-owned Acura TLX, your performance and engine will be based on the specific model and year of the vehicle you choose. However, when you look at the newer pre-owned TLX models, you can expect to have either a four-cylinder engine or a V6 engine for extra performance. Check out a couple of your different engine options below.
2.4-liter four-cylinder – The 2.4-liter four-cylinder engine can be found on base TLX models over the past couple of years. This four-cylinder engine will give you around 200-horsepower and 180 pound-feet of torque. This engine is typically offered with an eight-speed automatic transmission. This base engine is slightly less powerful than the V6 engine option, but the four-cylinder engine gives you better fuel economy.
3.6-liter V6 engine – The other engine that could be found in your pre-owned Acura TLX is a 3.6-liter V6 engine. This engine provides you with 290-horsepower and 267 pound-feet of torque. This engine is generally paired with a nine-speed automatic transmission.
As you can see, a pre-owned Acura TLX can get you where you need to go with plenty of power and good fuel efficiency. If you are looking for that extra agility and sportiness, you can check out a TLX A-Spec trim option. The performance is just one aspect of this vehicle, which means there are still a lot of other great features to talk about below.
Exterior
The exterior of your pre-owned Acura TLX depends specifically on the model year and the trim level. There are often changes to exterior features between different years. However, if you are looking for added style, the Acura TLX A-Spec offers you some stylish and functional exterior features. With the A-Spec package, you can get features like 19-inch shark gray alloy wheels, a dark chrome diamond pentagon grille, round LED fog lights, dual exhaust outlets, a gloss black rear spoiler, and dark chrome finish trim.
Interior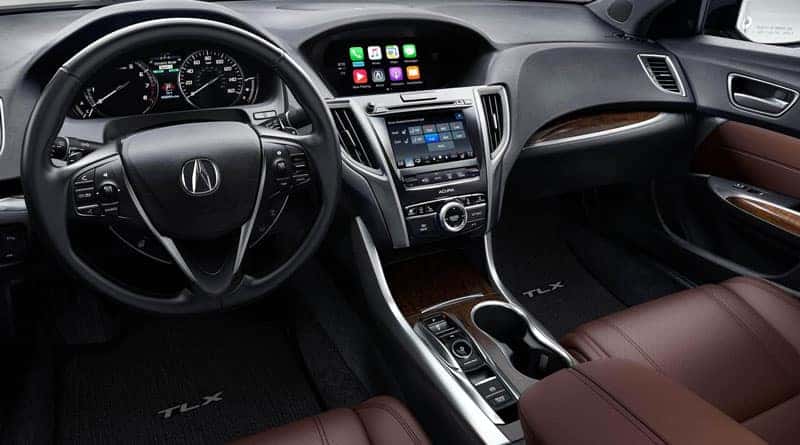 On the inside of the pre-owned Acura TLX, you can find seating for five on leatherette upholstery, Milano leather upholstery, or Alcantara leather upholstery. There are also interior features like heated front seats, heated rear seats, and ventilated front seats that can be found in different TLX models. The Acura TLX also offers you options like a heated steering wheel for added comfort and convenience.
With a pre-owned Acura TLX, you might have some additional packages that were added to your vehicle to give it extra features. There is a technology package that adds Milano leather upholstery, a premium audio system, a navigation system, AcuraLink, and some safety technology features. There is also an A-Spec package that adds some great exterior style, as well as ventilated front seats and parking sensors. An Advance package gives you the more powerful V6 engine as well as heated rear seats and a heated steering wheel. Your pre-owned Acura TLX may have added some of these different packages to get different features, so it is important to check out the specific model to see which interior features you are getting with your pre-owned Acura TLX.
Technology
The exact technology you can find in your Acura TLX depends upon the specific model, but more recent pre-owned Acura TLX sedans offer you a lot of great technology. Some of these technology features offered include touchscreen infotainment systems with Apple CarPlay and Android Auto compatibility. These systems help people keep connected to their smartphones through their vehicles with access to music, apps, and more. There are also features like Siri Eyes Free and Bluetooth that can allow you to be hands-free in your Acura TLX. The Acura TLX also offers the option of features like a navigation system, a premium 10-speaker ELS audio system, wireless phone charging, and more.
These technology features can keep you connected and give you a more convenient driving experience overall. You can even connect your phone even further with your vehicle with the AcuraLink system that allows you to remotely access your vehicle through your smartphone. There is a lot to love about the technology features offered with the Acura TLX. Below, you can learn more about some of the safety technology that this vehicle offers.
Safety
Acura vehicles are designed to be safer for you with how they are constructed to the location and placement of airbags. There is also a great deal of safety technology to be found in the Acura TLX. A pre-owned TLX could feature safety technologies like lane keeping assist, adaptive cruise control, road departure mitigation, forward collision warning, a collision mitigation system, and more. Learn more about a few of these safety technologies in more detail below.
Road Departure Mitigation – This system is designed to help avoid unintentional lane drift. If the vehicle is drifting into another lane without using a turn signal, this safety feature is designed to apply a mild steering torque assist to keep the vehicle in the correct lane.
Collision Mitigation Braking System – The collision mitigation braking system is a system that is designed to help avoid or mitigate collisions. It may not avoid every collision, but it will reduce the impact to make it a less severe collision if one is imminent.
Adaptive Cruise Control – Adaptive cruise control uses radars and cameras to help you maintain a safe distance from the vehicle in front of you. If you get too close to the vehicle, you will get alerted, and your vehicle will slow down to maintain a distance that is safe.
All these safety features help to look out for you when you are doing your everyday driving. The exact safety features that can be found on your pre-owned Acura TLX depend on the model year and the trim, but there are a lot of great Acura safety features that can look out for you and keep you and your loved ones safer.
As you can see, a pre-owned Acura TLX has a lot of features to love. This vehicle provides you with an impressive performance, a high-end interior, and some great safety and technology features. This vehicle could be a great option for your next upgrade.
When you are buying pre-owned Acura, you may want to consider buying certified pre-owned. Certified pre-owned vehicles can offer you the safety and security of buying new because they have additional warranties, and they have passed inspections. These types of vehicles also offer you a lot of benefits that come with them, such as roadside assistance, complimentary maintenance, a concierge service, and more.
Regardless of whether you buy pre-owned or certified pre-owned, Sunnyside Acura can help you out with any questions you may have about your vehicle purchase. All pre-owned years, trims, packages, will have the same equipment and accessories onboard, so if you have any questions about a particular pre-owned model, reach out to us at Sunnyside Acura.