Acura TLX Lease NH for Sale in Nashua, NH
The TLX makes for an incredible value as an Acura TLX lease in NH. Packed with advanced standard features and options that only add value to the vehicle, the TLX has created a reputation for being a great vehicle to lease.
At Sunnyside Acura, we help our customers compare the TLX to others and prove that it's one of the best vehicles in its class. And once buyers see the lease payment differences between it and the competition–despite often having more options–most are shocked. That's why we have so many repeat lease customers for the TLX and other Acura lease vehicles.
Ready to learn more about leasing an Acura TLX in NH? Keep reading!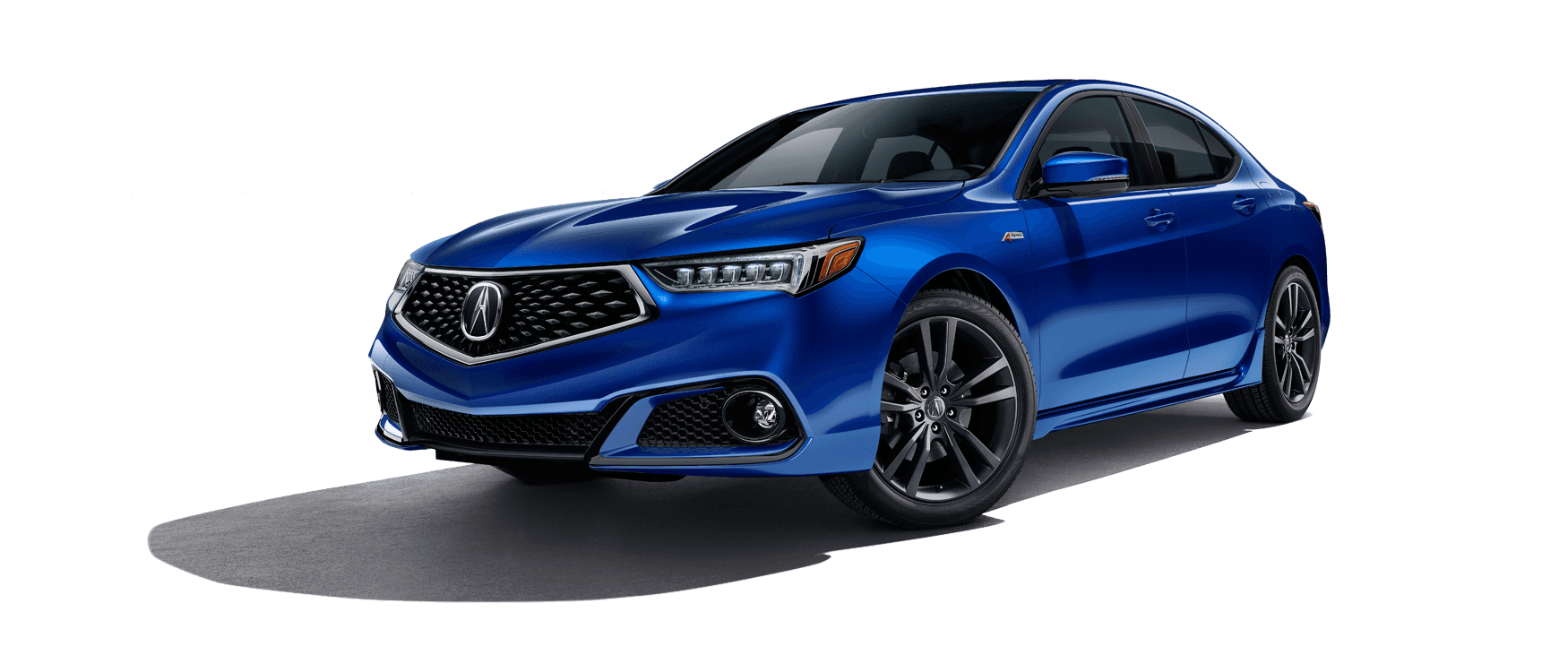 Get to Know the 2020 TLX
Why lease the a 2020 Acura TLX in NH? Where do we begin? Leasing this TLX means you are at the cusp of cutting-edge. Sporting an enhanced exterior, endlessly aggressive, the TLX offers top of the line premium features and some of the most advanced technology currently seen in the midsize sedan class. Equipped with one of two possible engines, the standard operation comes from a 4-cylinder engine, able to generate 206 horsepower, with available muscle coming from the optional V6 engine, backed by 290 horsepower.
Acura has made the extremely popular A-SPEC package available to be paired with the standard 4-cylinder engine. It's still also available with the upgraded V6 model, but the new option gives more buyers the chance to upgrade to the A-SPEC model.
Despite its athleticism, the TLX exudes elegance with an illustrative exterior color palette that reads almost like poetry: Bellanova White Pearl, Crystal Black Pearl, Modern Steel Metallic, San Marino Red, and Still Night Blue Pearl.
Current lease offers are considerable, but dependent upon geographic region.
Why You Should Lease an Acura TLX
The primary reason to lease any luxury vehicle is to enjoy the best for less. When you lease a luxury car, like the Acura TLX, you're able to drive the latest in luxury, without having to pay every aspect of the vehicle itself. To put it simply, leasing is the best way to drive high-end on a budget.
Luxury automotive lines are, by definition, expensive. But, leasing takes some of the sting out of those sticker prices by essentially recalculating them. Basically, when you lease a vehicle, you can already dodge the initial down payment associated with traditional financing. What's more, your monthly lease payments will be lower because they are based off the estimated depreciation of the vehicle and not its total value.
Leasing a luxury car, like the 2020 Acura TLX, allows you to always drive the newest versions of your favorite vehicle. Choosing between generous yearly mileage options – 7500, 10000, 12000, or 15000, Acura even lets you purchase extra miles when you sign your lease, just in case you anticipate needing that wiggle room. In addition to those annual mileage options, drivers can also opt for the lease duration that makes the most sense for their unique situation, whether that's 24 months, or up to 60.
The question really isn't why should luxury car buyers lease, but why shouldn't they?
Servicing Your Vehicle is a Breeze with Acura
Often, consumers wonder about service with respect to lease deals. Lessees are still responsible for the routine service and maintenance of their lease vehicle, but fortunately, Acura makes service as simple as possible.
Between scheduling service appointments online, perhaps after receiving a complimentary service reminder, accessing maintenance records, and communicating with your preferred service department, making sure your Acura is always in tip-top shape is a breeze.
What Happens if I Want to Buy It After Leasing?
Want to buy your Acura TLX after the lease is up? Great! There's no special process to buying out a vehicle after leasing it. In fact, the process is about the same as buying a used car.
When you leased your vehicle new, you were shown the value of the vehicle at the end of lease. This is also your payoff amount. Now, you can typically buy out your vehicle at any point during a lease, but it will cost you much less to do so at the end of the lease.
Once you've decided that purchasing your vehicle at the lease end is what you want to do, you have two options: finance the full remaining cost of the vehicle, or pay for it in cash. That's it; nothing crazy about it.
We would advise you to speak with someone about all of your options, though. As much as you might have your mind set on one outcome, we love the chance to help customers understand all of their available options at the end of a lease.
Take Advantage of Special Lease Offers
While the staff at Sunnyside consider every Acura lease a deal, we know that you as the customer are always seeking special offers to get the best price on a new vehicle.
That's why we encourage our customers to browse our Acura lease specials page to discover new offers available on most of the new models we sell. This is a great way to get behind the wheel of a high-class vehicle without the high-class price tag.