Acura Lease NH for Sale in Nashua, NH
Leasing an Acura in New Hampshire is one of the smartest decisions you can make as a luxury car buyer. Not only because of the quality of the vehicle, or the incredible service provided by Sunnyside Acura, but because Acura vehicles are the best mix of quality and value.
While leasing is not necessarily a new concept, it is becoming a much more popular choice of financing each and every year. So to help future Acura buyers stay informed about their options at Sunnyside, we put together a detailed look into Acura leasing, and why it might be a great option for you.
If you'd like to discuss lease or finance options with a member of our team, please feel free to contact us online or give us a call at (603) 880-6550.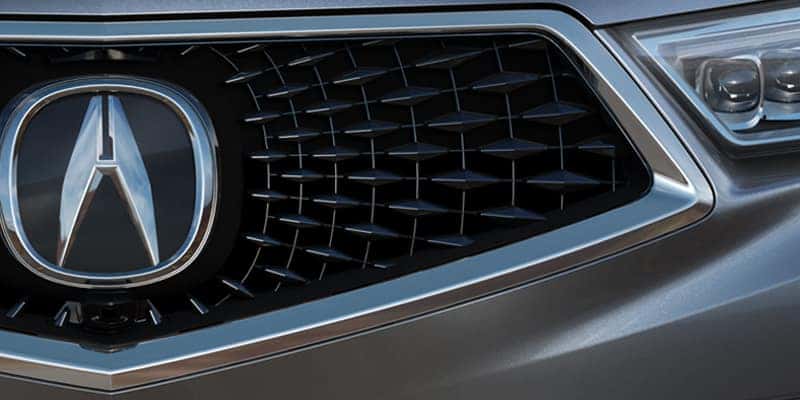 Lease vs. Finance
Other than paying the full asking price upfront with cash, car buyers have only two options: lease the vehicle or finance it. Now, both of these options are technically financing, as you're still receiving a loan that must be paid on monthly.
But the difference between leasing and traditional financing isn't as complicated as you might think. The only difference is that when you lease a vehicle, you're only paying for the expected depreciation (aka the drop in value) throughout the term of your lease (typically 36 months). Meanwhile, with traditional financing, you're actually being loaned the entire amount to purchase the vehicle (typically a 5 to 6 year loan). This is why lease payments are almost always lower than traditional financing payments.
Leasing a car can be compared to renting a home, but the big difference is that you do have the option to buy out your car at the end of the lease. If you choose not to buy it, you simply turn it in and are free to lease or buy another vehicle.
So if you're ever asked to give a simple explanation of leasing vs. financing a car, here's what to say:
Leasing = Similar to renting a home

. You only pay for the depreciation during your contract.

Financing = Similar to buying a home

. You pay for the whole thing and own it out right once paid off.
Why Lease an Acura
One of the biggest mistakes car buyers new to leasing make is thinking that leasing is cheaper no matter which car you set your mind on. We hate to be the bearer of bad news, but this is unfortunately not true.
Some vehicles are known to depreciate at a much higher rate than others. So you might look at three cars in the same segment, with very similar price tags, but the lease payments may vary. That's because one might be expected to retain 50% of its original value at the end of the lease, the middle vehicle might retain 60%, and the last might retain 70%.
The disparity between the expected value retention of similarly priced vehicles has a lot to due with the supply/demand for used models. Some brands are known to retain more value than others due to market reputation as well.
And that's where Acura comes in. Leasing an Acura is typically more affordable than other luxury brands because Acura has built a reputation for making reliable cars at value-based pricing. So when you choose to lease an Acura, you'll receive great payment options because the vehicle is able to command a higher market price as a used car.
Here are a few other reasons you'll want to look into leasing an Acura:
Great Offers

– Acura goes above and beyond to provide great offers on even its most popular models. Check out our lease specials page to see for yourself!

Flexibility

– There are a lot of brands that are very strict on mileage during leases. But because of Acura's brand value, the company is able to offer Mileage Forgiveness and Momentum Miles. These programs are designed to support buyers who go over their mileage, or don't quite use them all during their lease.

Be Worry Free

– When you lease an Acura, you have the option of purchasing Acura Care Maintenance and rolling the cost into your lease payments. This will cover all of the cost of regular maintenance required during your lease contract.
Leasing from Sunnyside Acura in NH
When leasing an Acura in NH, Sunnyside Acura goes to great lengths to ensure you're every need is taken care of. We do business in a way that reflects the vehicles we sell: luxuriously. So forget any negative car buying experiences you've had in the past and come feel the difference at Sunnyside.
We not only ensure you're buying the best vehicle to suit your wants and needs, but we break down the process so that you never feel overwhelmed. And thanks to our incredible team of Acura sales specialists, as well as our newly-redesigned facility, we know you'll feel right at home at our NH Acura dealership.