Grand Re-Opening of Sunnyside Acura
Thursday, May 11th, 2017 – Grand Re-Opening
Jim Powers, President and CEO of Sunnyside Acura, greeted old friends and made new ones at the grand re-opening celebration of Sunnyside Acura!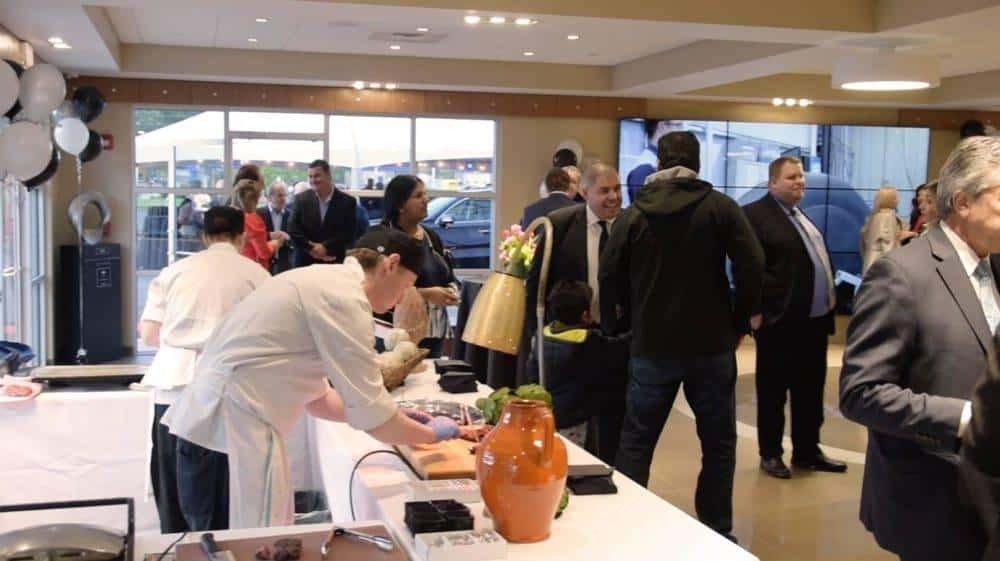 Sunnyside Acura celebrated the Grand Re-Opening of our New State of the Art Facility. Many changes have occurred at our Amherst street location in Nashua, NH since 1987, but none as extraordinary as our year and a half long renovation project that has brought us to the forefront in client comfort and efficient design.
No area was left untouched. We began with an expansion of our Acura service department to better serve our current and future clients. With the latest diagnostic equipment in place and higher capacity, we have since opened for service and parts on Sundays. The new showroom is more of a boutique in its design and function. It is set up with the comfort of our clients in mind. The seating areas are akin to your living room rather than an automobile dealership, complete with fireplace and artwork from ArtLifting. We also added other premium features for our clients like a state of the art Starbucks Espresso/Cappuccino/Latte machine imported from Switzerland in the waiting area, as well as fresh fruit and muffins and a patio with soothing landscaping, including: Queen's Lace Japanese Maple, Weeping Norfolk Pine, Globe Spruce and Delaware River-rock as a back-drop.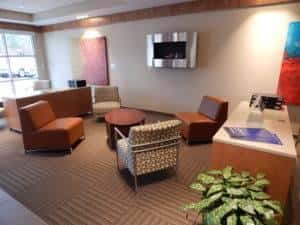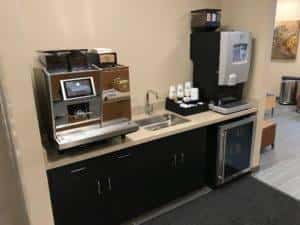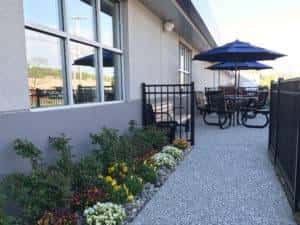 "This project was a long time coming…" said Jim Powers, President and CEO of Sunnyside Acura (pictured below). "I want to thank Joe Mitchell specifically. He's our Vice President and he had a hand in every aspect of the renovation. Every tile, every nail, every piece of wall board has his name on it."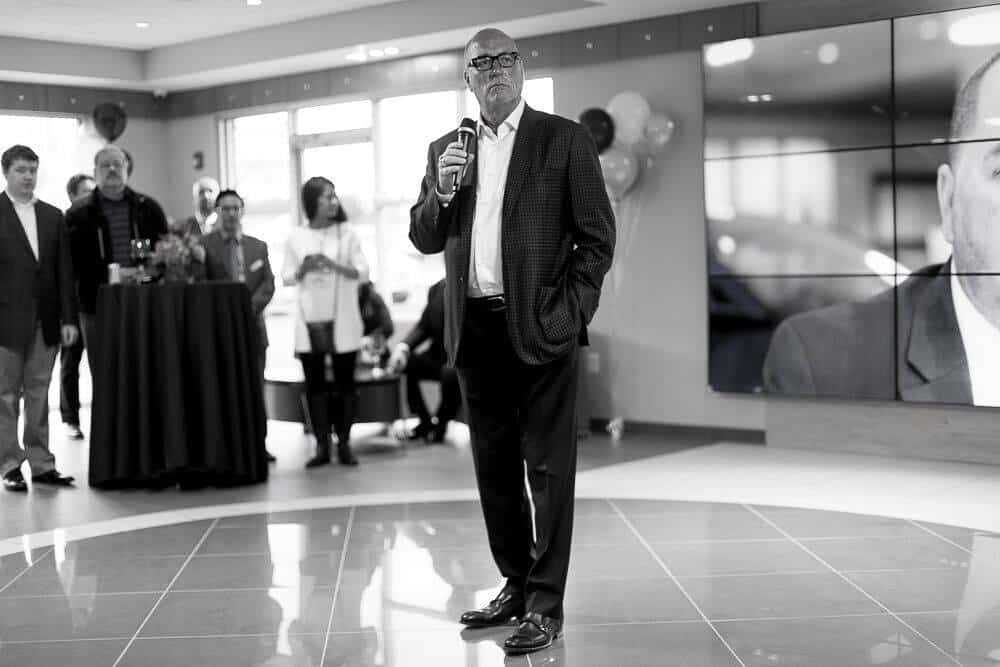 Jim went on to say, "During our 18 month long renovation, working in a building with construction underway, jack-hammers making noise, big trucks coming and going, electrical, plumbing, all of it…we were awarded Platinum Status for the Acura Experience based on how we treat our customers. We were one of only three Acura dealers nationwide to achieve this status.

That is a testament to the amazing staff that we have here at Sunnyside Acura. I think you'll agree with me [that] Nadi and I have the privilege of leading some pretty great people and they do a spectacular job every single day to make the client feel special and welcomed. So, thank you to all of the staff for the amazing job you do every day."
Sunnyside Acura has also gained special recognition by earning the much-sought-after Precision Team Award from Acura, 14 times. Customer loyalty, gained by providing an unparalleled experience for every customer is one of the key principals that is instilled in all of the associates who make up the Sunnyside team.  We are committed to providing consistent, personalized service that exceeds our customers' expectations of value and quality throughout the ownership experience, without exception. Our 18 month renovation is just one part of our dedication to the clients and associates of Sunnyside Acura and a fresh opportunity to show off a new level of luxury.  Let us show you how today!
Highlights of the Grand Re-Opening of Sunnyside Acura:
Honorable William Shaheen read a letter from Senator Jeanne Shaheen


"Sunnyside Acura and its employees are a prime example of the innovative spirit that drives our state's economy, and I want to thank you all for your dedication and hard work." Senator Jeanne Shaheen

Representative from Senator Maggie Hassan's office read a letter from Senator Hassan


"Small businesses truly are the engine of our economy, both here in New Hampshire and across the country, and businesses like Sunnyside Acura are critically important for helping New Hampshire's economy thrive." Senator Margaret Hassan

Acura National Representatives present: David Hendley – VP of Exports, Mamadou Diallo – VP of National Sales
Catered by Chef Michael Buckley – Chef Owner of Buckley's Great Steaks, Surf, MT's and Buckley's Bakery and Cafe

Live music by the Charles Jennison Jazz Duo

—
Sunnyside Acura offers and services New Acuras, Certified Pre-Owned Acuras, and quality Pre-Owned cars, trucks and SUVs of all makes. Sunnyside Acura is conveniently located in Nashua, NH, just 20 minutes south of Manchester and only 50 minutes north of Boston, MA. Sunnyside Acura is proud to be a 14 Time Acura Precision Team Award Winner and 1 of only 3 Acura dealers Nationwide to be awarded Platinum Status for the Acura Experience.
—-