Finance for Sale in Nashua, NH

Financing your vehicle may seem challenging or nerve-wracking. You might not know how to finance, or how to find the best deal with financing. The good news is Sunnyside Acura can help. We have a great Finance Department that can help you with the process of financing your next vehicle. We make it simple and stress-free for you, so that you don't have to worry. Learn more about our process below.
Get a Low Interest Rate on a Car Loan in Nashua, NH
At Sunnyside Acura, we can help you get a great interest rate on your next car loan in New Hampshire. We are located in Nashua, NH, but we also serve the surrounding areas to help them find the financing they need for their next vehicle. We serve areas like Merrimack, Bedford, Manchester, and more. If you are located in Hillsborough County, New Hampshire or the surrounding areas, we are happy to help you find financing for your next vehicle.
What Does Financing Look Like at Sunnyside Acura?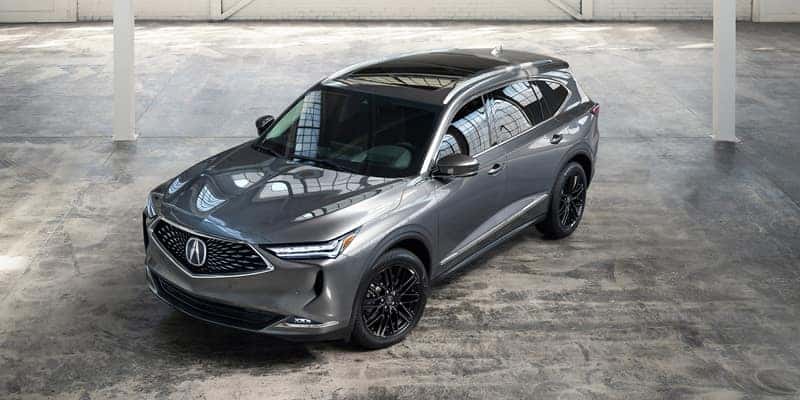 When it comes to financing your vehicle, you need to find out about the type of interest rates you can get. You also want to think about what length of car loan term you want to have. These two things will help you determine what the monthly payments will be for your car loan. Your interest rate will be partially determined based on your credit score and credit history, but we are willing to work with you to find a loan and monthly payment that works well for you. Also, if you already have financing for your vehicle, we can help you with refinancing or adjusting the terms of your contract.
Our staff is dedicated to you, and we want to help you find the best financing options. That is why we work to be transparent with you about your financing. We are always available to help you, and we want to find a deal that you are comfortable with. Even if you do not have the best credit score, our expert staff can look for ways to get you behind a new vehicle. Our staff is also happy to answer any questions you may have about financing; no questions are bad or too difficult for us.
If you are ready to get started finding financing for your next vehicle, you can fill out the finance application online. This finance application will gather some basic information to help us determine how we can best help you. After you submit your application, we will reach out to you to continue the process and get you approved for financing. However, financing is not your only option for getting that new vehicle, you can also try out a vehicle lease. Learn more about leases below.
Lease or Finance?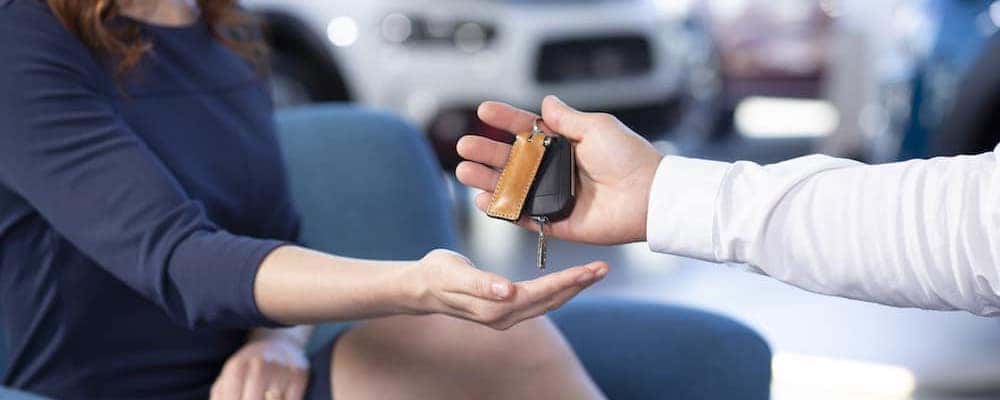 A vehicle lease is different from financing because a lease is more like making payments to rent a car. Financing means that you will own the car after you finish paying off your car loan. The decision to lease or finance depends on many factors, but most clients make the decision based on monthly payments and how long they typically drive their vehicles. For example, a lease could have lower monthly payments than a car loan, and it could be a good option for those who don't have the best credit.
In general, clients who lease prefer to drive a new car every 2-3 years and appreciate making lower monthly payments. For certain business clients, there may also be additional tax advantages with leasing. Clients who finance their vehicles tend to drive them for five or more years and appreciate driving without mileage limitations.
Whether you lease or finance your vehicle depends on your individual needs and desires. However, if you have any questions about financing and leasing, you can reach out to our expert staff.
Why Finance Here?
There are a lot of great reasons to choose Sunnyside Acura for financing and finding your next vehicle. Check out just a few of those reasons below.
We Offer Lots of Great Inventory – Finding the right financing is only important if you can find the right vehicle that will fit with your needs. At Sunnyside Acura, we have a lot of amazing vehicles for you to choose from. We can find you a vehicle that fits with your needs whether you are looking for something with great fuel efficiency, plenty of cargo space, or the latest technology.
Our Staff is Ready to Help You – Another reason to choose Sunnyside is that we have a great staff that is ready to help you. We have a sales staff that are experts in the different makes and models and can help you find what fits with your life. We have an expert finance department that can help you get the car loan that you need. We also have an experienced service department that can help you get your car running as it should be.
We Have an Awesome Service Center – At Sunnyside Acura, you can also find a great service center. Our service center will help you keep your vehicle running it top shape. We will take care of you and your vehicle after your purchase. You can even schedule a service appointment online.
We are a One-Stop Shop – You can also choose Sunnyside Acura because we are a one-stop shop. You can come to us and you can find financing, great vehicle options, and a service department. We make it easy and convenient to help you with all of your vehicle needs. Just let us know what you need, and we can help.
If you are ready to upgrade your vehicle, it is time to take the next step. You can check out our lease page to see if that is something you want to try. Otherwise, you can start to fill out the finance application. The finance application gives us some basic information about you, and once you fill it out, we will reach out to you to start the process. At Sunnyside Acura, we make financing easy. We have an expert staff that can help you, and we are a one-stop shop. We can help you find the vehicle of your dreams as well as the financing that you need for your life.
Apply Now Buy Your Way with Express Purchase