Comparing Certified Pre-Owned Programs: BMW vs. Acura Warranty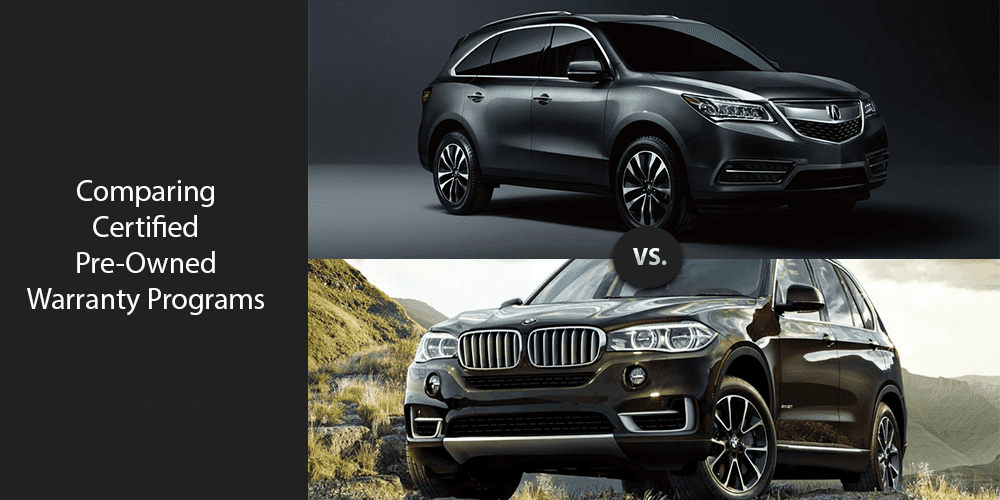 Shoppers looking for a certified pre-owned Acura MDX often cross-shop against a certified pre-owned BMW X5. No matter which recent model year you're looking at, both of these vehicles are extremely similar in size, power, fuel efficiency, and towing capacity.
But there's one often overlooked part of buying a certified pre-owned luxury car: the warranty. If you've decided that a certified pre-owned car is for you, this is ultimately the reason you chose to go with a certified. You want the extra reliability and peace of mind that comes with these types of vehicles.
Unfortunately, most car buyers don't dig into the details of comparing certified pre-owned programs until it's too late and they need to make a claim on their vehicle. And because these programs drastically differ from manufacturer to manufacturer, you may end up owing out of pocket if the necessary repair isn't covered by your vehicle's certified pre-owned warranty.
Below, we'll give you a transparent look at how Acura and BMW's certified pre-owned programs compare, to help you better decide between the two brands for a certified pre-owned car.
BMW vs. Acura Limited Warranty – What's Not Covered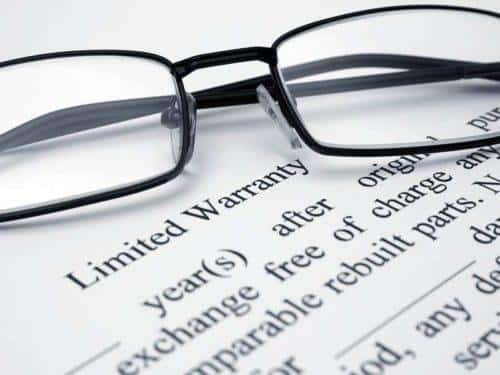 Finding out exactly what is covered by Acura and BMW requires a bit of digging.
Acura provides a 36-page PDF booklet that goes into extreme detail about its entire program, including a very easy-to-understand breakdown of what's covered and what's not with a certified Acura. BMW, on the other hand, makes understanding the details of their certified program a little more difficult.
With BMW's 12-page PDF booklet (clicking will download the booklet to your device), there are no details about what is covered and what is not covered. The only useful information it provides is a small section about the coverage, which we'll talk more about in the next section. To actually find information on coverage, you have to download another PDF. Unfortunately, this only explains what's not covered by the certified pre-owned protection plan. If everything else not listed on this doc is covered, that'd be great; however, it's very unlikely that this is the case.
What Acura's Certified Limited Warranty DOES NOT Cover
Expendable Parts
Maintenance Procedures
Clutch, Brakes, and Tires
Batteries and Bulbs
Exhaust System
Wear and Tear to Appearance
Body Parts and Trim
Interior Parts, Upholstery, and Trim
Glass and Mirrors
Wheels
What BMW's Certified Limited Warranty DOES NOT Cover
Vehicle Maintenance
Engine Drive Belts
Exhaust System
Manual and "SMG" Transmission Clutch
Suspension
Body Parts and Trim
Interior Parts, Upholstery, and Trim
Warranty Coverage – How Long are Buyers Covered?
Warranty coverage and the length of the coverage are nearly equally important, as most warranties safely cover certain parts for a short period of time. And with cars increasing in reliability, it really takes longterm coverage for these types of warranties benefit the buyer. Let's compare BMW and Acura's warranty coverage.
BMW
On the surface, BMW's coverage appears to provide a better deal than Acura, with a total 6-year/100,000-mile limited warranty by combining the new and certified pre-owned programs. The problem is, you can buy a 5-year-old certified BMW and only be left with a year of coverage. The additional 2-year/50,000-mile pre-owned warranty is only added on to the end of the new car warranty, not beginning with the purchase of the pre-owned car.
BMW does not offer any sort of additional powertrain warranty either, so once the limited warranty runs out buyers have to start paying out of pocket for repairs.
Acura
While Acura's 5-year/62,000-mile limited warranty may not seem as competitive compared to BMW's, you have to consider two things:
For vehicle's outside the original 4-year/50,000-mile new car warranty, Acura adds on a 1-year/12,000-mile certified warranty. So even if the car you purchase is six years old with 70,000 miles, you're covered.
Acura has a longer powertrain warranty than BMW, including additional coverage for its certified pre-owned warranty program.
Acura's standard powertrain warranty provides 6 years/70,000 miles worth of coverage. The certified warranty program extends this to 7 years or 100,000 miles. That's an extra year of coverage compared to the BMW warranty. This is important because the powertrain is comprised of some of your vehicle's most expensive parts, including the engine, so an out-of-pocket repair would be very costly.
Acura vs. BMW Warranty: Which is Better?

That's up to you to decide! During your car buying experience, be sure to thoroughly read through the warranty booklets linked above. They will provide you with more comprehensive information on BMW vs Acura's certified warranty programs.
When buying a certified pre-owned car, the most important thing you can do is ensure the vehicle was properly maintained by the previous owner and necessary repairs and reconditioning were made. Ask your dealer to provide service records to prove that the vehicle is in great condition. This will help keep you make a better decision on a certified car, and ensure you don't have to use your warranty in the first place!