Best Genuine Accessories for a New Acura MDX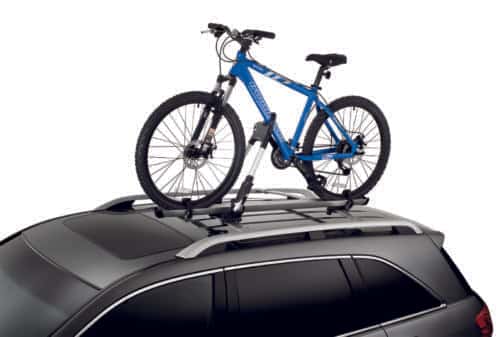 The Acura MDX is a 3-row luxury SUV. This means it gives you space and comfort as well as the style you have come to expect from Acura. However, if you are looking to customize the New Acura MDX to your specific lifestyle, you will want to check out some of the best accessories that go with this vehicle. Below, we will take a look at some Acura accessories you won't want to miss out on.
Crossbars and Roof Rails
The Roof Rails and Crossbars are made with high-quality aluminum and advanced plastics to give you something that is lightweight, but also has strength and durability. The Roof Rails and Crossbars were also designed with an aerodynamic profile to minimize wind noise.
The Crossbars and Roof Rails give you added versatility for hauling gear. If you want to transport skis, snowboards or other equipment, this is an accessory you will want to have. These accessories together give you a maximum load capacity of 165 pounds. Together, the Crossbars and Roof Rails will cost you an MSRP of $810.
Roof Box
This feature is a safe and secure way to haul your extra items. The Roof Box attaches easily to the MDX Roof Rails and Crossbars to give you weather-protected storage.
The dimensions of this box are 55 inches in length, 35 inches in width and 18 inches in height. This means it provides you with 13 cubic feet of enclosed storage with a maximum load capacity
of 80 pounds. You can get this box for an MSRP of $498 to give your vehicle more versatile storage.
Advance Running Boards
The Advance Running Boards are a great accessory for the Acura MDX because they are integrated seamlessly to give you a great look and an easier means of stepping into your
vehicle. The Advance Running Boards are made with high-quality aluminum for lightweight strength and optimum durability. You can get the Advance Running Boards for MSRP of $699.
Trailer Hitch
If you want the versatility of being able to put your vehicle to work, you may want to consider adding a Trailer Hitch to your Acura MDX. This Trailer Hitch includes a draw bar, retaining pin,
clip and grille. You have the choice of a hitch that has a 3,500 or a 5,000 pound towing capacity.
The first hitch is $605, while the second comes in a $990.
Body Side Molding
Body Side Molding can give your MDX a more customized and high-end look. This molding is positioned where the side panel extends out the furthest, so it can help protect against door
nicks as well as adding a more custom look to your vehicle. You can get the Body Side Molding for just $259 MSRP.
Wheel Locks
The optional Steel Wheel Locks will help protect your Acura Alloy Wheels. This accessory has a hardened-steel construction with a corrosion-resistant, hard-chrome finish. That means your
Wheel Locks give you durability and theft resistance. These Wheel Locks come with a special key tool for installation and removal. The best part? These Steel Wheel Locks are only $87
MSRP.
Make the New Acura MDX your own with the above accessories. You can add personality and increase the versatility of this vehicle by adding the accessories that fit with your life.