Acura Oil Change
Acura Oil Change in Nashua
Motor oil is your engine's lifeblood. An Acura oil change lubricates your engine and protects moving parts to keep things running efficiently. Oil eventually deteriorates and loses its ability to protect your engine, due to heat, friction, and exposure to exhaust components.
Having an Acura oil change performed at recommended intervals (from the owner's manual or Acura's Maintenance Minder™) is important for long engine life, and helps avoid premature engine wear, possible severe damage to the engine, minimizes sludge and varnish, and thermal breakdown.
Schedule your Acura oil change today or use our convenient Acura Accelerated Service option with no appointment necessary. If you're short on time you have the option of skipping the complimentary wash and vacuum, that will shorten the total service time to approximately 30 minutes.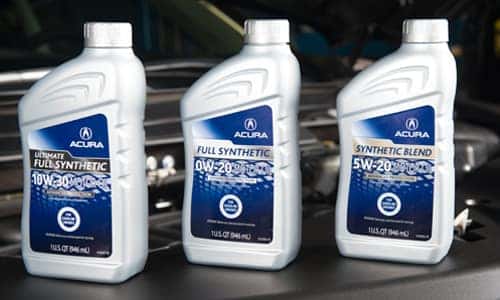 Take advantage of our Acura Oil Change special and keep your vehicle in top running condition.
We are currently updating our Specials. Please check back soon.
Why choose an Acura oil change service at Sunnyside Acura?
Value and Trust – Sunnyside Acura offers the same things people choose an Acura vehicle for, including reliability, dependability, and value. Our Parts and Service Department is committed to earning your loyalty every time you visit and helping you prolong the life of your vehicle. Sunnyside Acura is a 2021 Acura Precision Team Award Winner – 19 Time Acura Precision Team Recipient – 13 Years in a row.
Acura Trained Professionals – Our Service and Parts personnel are continually provided leading-edge client service, process, and technical training. Combine that with up-to-date technical resources, specialized processes, and specific tools for your exact model and year, and you've got the right people to help make maintaining your Acura as satisfying as owning it.