Acura Certified Pre-Owned
Acura Enhances Certified Pre-Owned Vehicle Program with Extended Limited Warranty and New Benefits
An elevated pre-owned experience. Every Acura Certified Pre-Owned Vehicle is meticulously inspected inside and out – the first step in creating the ultimate luxury experience backed by incredible benefits.
Acura CPO Warranty Booklet Acura CPO Inspection Checklist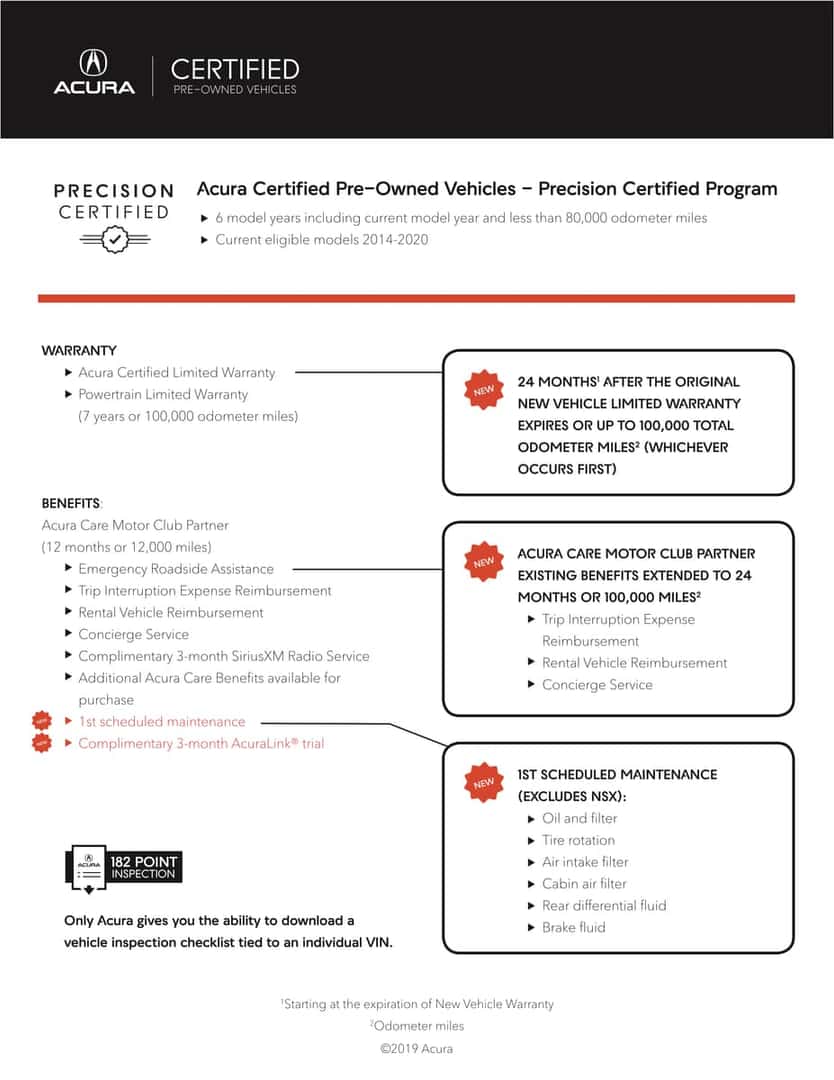 Consult with your Acura dealership about the Certified Pre-Owned Acura Program and experience the difference between a CPO and used vehicle. In some cases, drivers might have a hard time believing the car isn't part of the latest Acura inventory.