2018 Acura TLX: New Designs Spotted Ahead of Official Unveiling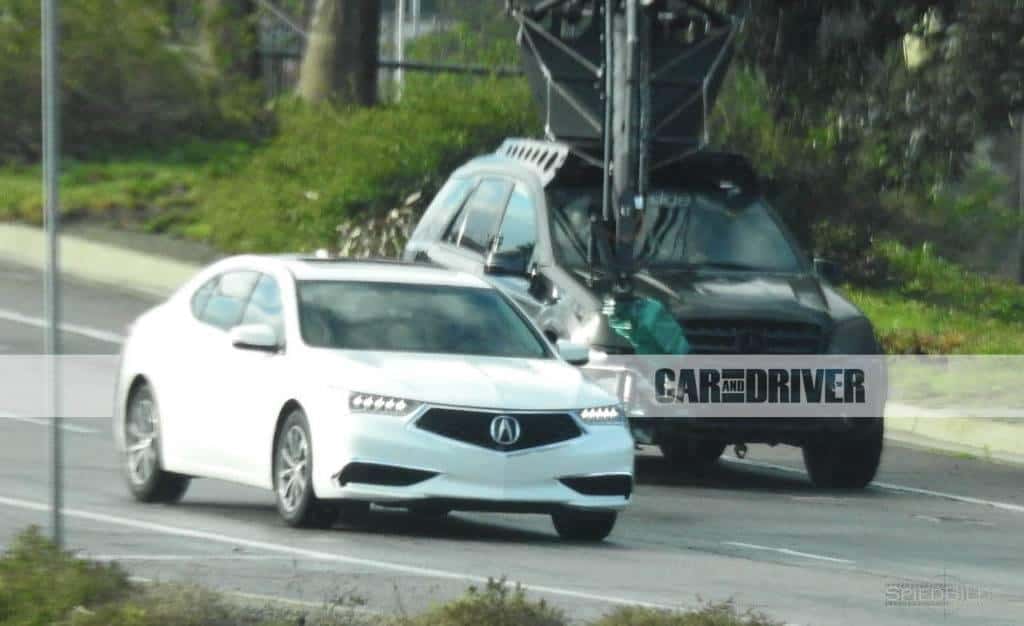 The 2018 Acura TLX is set to be unveiled at the New York Auto Show in just over a week on April 11. And while many Acura fans already know the theme of the big unveil, the brand looks to have been beaten by automotive spy photographers. (Yes, they exist. And yes, it's often a big deal!)
The exposed luxury car was spotted in Long Beach, California, while being filmed for what appears to be promotional material.
As the next model in line to receive Acura's new design language that first debuted on the 2017 MDX, you can see the 2018 Acura TLX will have slimmer jeweled headlights and the diamond pentagon grille, while the rear gets exhaust cutouts just like the MDX.
More interestingly, one of the TLX being shot on camera has a more aggressive front end, prominent round exhaust tips, and a subtle lip spoiler, suggesting that a performance-oriented model will join the lineup.
Potential Upgrades
While nothing is definitive until the official unveiling and release, there are plenty of rumors swirling about the 2018 TLX.
New 10-Speed Transmission
More and more manufacturers are utilizing 10-speed transmission, which help reduce weight from lower-gear transmissions and offer the efficiency benefits of additional gear ratios. The 2018 TLX would be the perfect candidate for this type of upgrade.
Sport Hybrid Model
Could the 2018 TLX be the next recipient of Acura's new Sport Hybrid package? The updated MDX saw the NSX-inspired three-motor technology added after its big design refresh, so it's likely Acura would roll it out to the TLX next.
Return of the GT Package or Something New?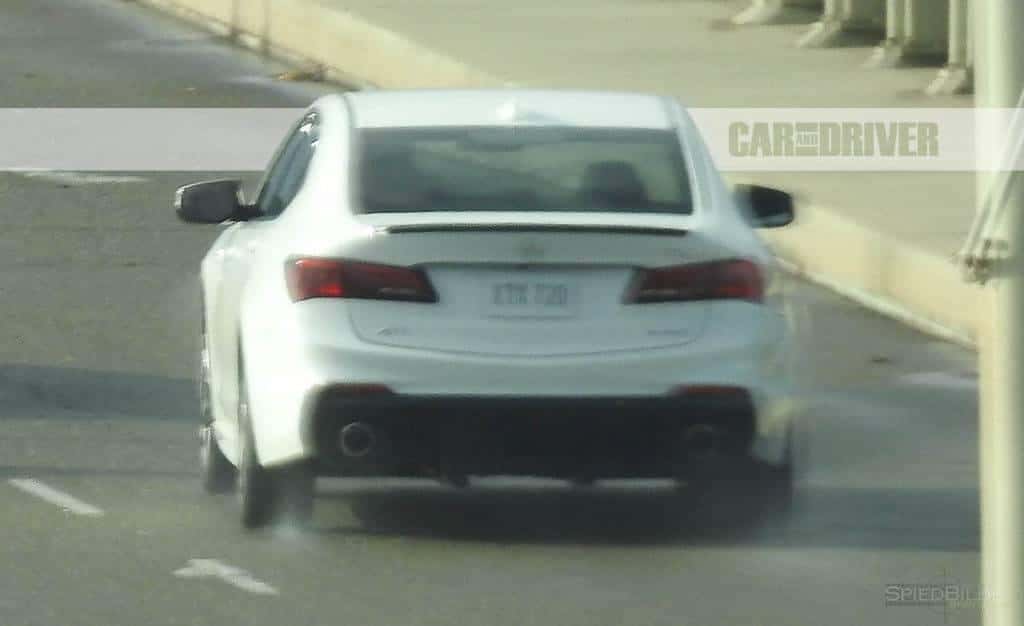 From the spy photos captured by Car and Driver, we can see that the GT Package may be making its way to the 2018 TLX. This package featured body upgrades to give the vehicle a more aggressive look, including side sills, rear lip spoiler, and 19 to 20-inch premium wheels.
If you look closely on one of the spy photos, though, you'll notice the large exposed exhaust pipes on the aggressive white TLX. If the new MDX is any design indicator for the brand's path, these exhaust tips are far too performance-like to match the clean look provided by the MDX.
This could mean that the TLX is getting a high-performance model. Or it could just be different exhaust tips as part of a cosmetic package. Either way, the new model looks great!
Overall, this glimpse into the 2018 TLX gives us exactly what we knew was coming; however, it's good to know that the refreshed model will look just as good as the new MDX.