2018 Acura RLX: Redesign on the Horizon?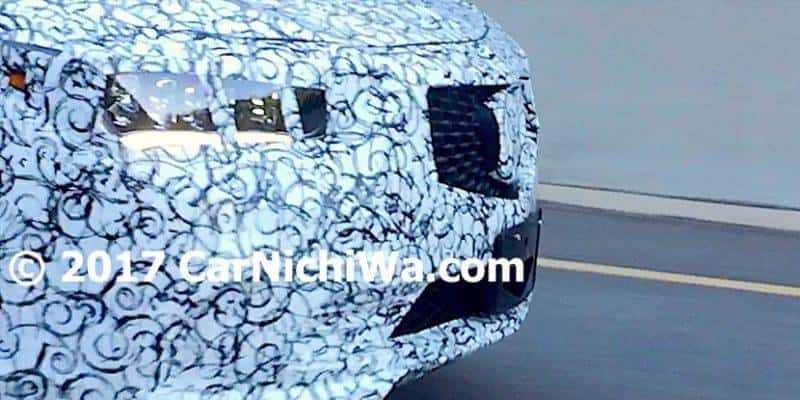 The Acura RLX first entered production for the 2013 model year, replacing the outgoing RL model. Since that time, the vehicle has not undergone any major design changes. But with Acura making moves to refresh each of its vehicles to a new design language, based on its Precision Concept car, the RLX could be the next vehicle getting a refresh.
Why do we think this? Out in California, Steve Laser of CarNichiWa.com spotted a group of camouflaged sedans out testing on public roads.
From the rear, it was hard to tell what brand these were, but once Steve pulled ahead of one of the prototypes, the pentagon grille is unmistakable. And because of the large size of the sedan, it was clearly too large to be the new TLX. That means it could only be the 2018 Acura RLX.
Below, we'll go over a few of the reasons that we believe this prototype is the 2018 RLX:
What We Know So Far About the 2018 Acura RLX
New Front/Rear Design
From this spotting video, it's clear the RLX will be receiving the all-new design seen first on the 2017 MDX and 2018 TLX. Because of this, there's likely few surprises to be had in terms of exterior design.
But it will be interesting to learn if the RLX will receive any sort of sports appearance package, like the new TLX's A-Spec Package. That could help add some new flare to the full-size sedan.
Timing
The timing of this spotting, which occurred in March, means that the unveiling could be right around the corner. A similar situation happened with the 2018 TLX, which was spotted ahead of its unveiling at the New York Auto Show.
So the RLX may end up being announced in the coming months.
Lack of 2017 RLX Inventory
As a dealer, one of the biggest signs that this new RLX will be announced soon is the lack of RLX inventory at most Acura dealerships. Here at Sunnyside Acura, we are completely out of stock, and the same is true for most New England Acura dealerships.
When a manufacturer stops allocating models to a dealer, it's typically because they're readying up the new model year and don't want old inventory sitting.
As always, we'll keep you posted on more news about the 2018 Acura RLX as it's released!